6 facts about redheads with green eyes and why you should date them
Do you love redheads? If so, you're making a great choice. They have so many amazing qualities that make them the perfect people to date. Their stunning looks and winning personalities means that there's something for everyone to love. Have you thought about dating redheads? If not, you really are missing out on all of this and more! What about redheads with green eyes? This stunning combination is so many people's favourite. We've got 6 facts about redheads with green eyes for you to enjoy, alongside why they make the best partners and why you should date them. So, if you adore redheads with green eyes you've come to the right place. Check out these facts and we're sure you'll love them even more than before!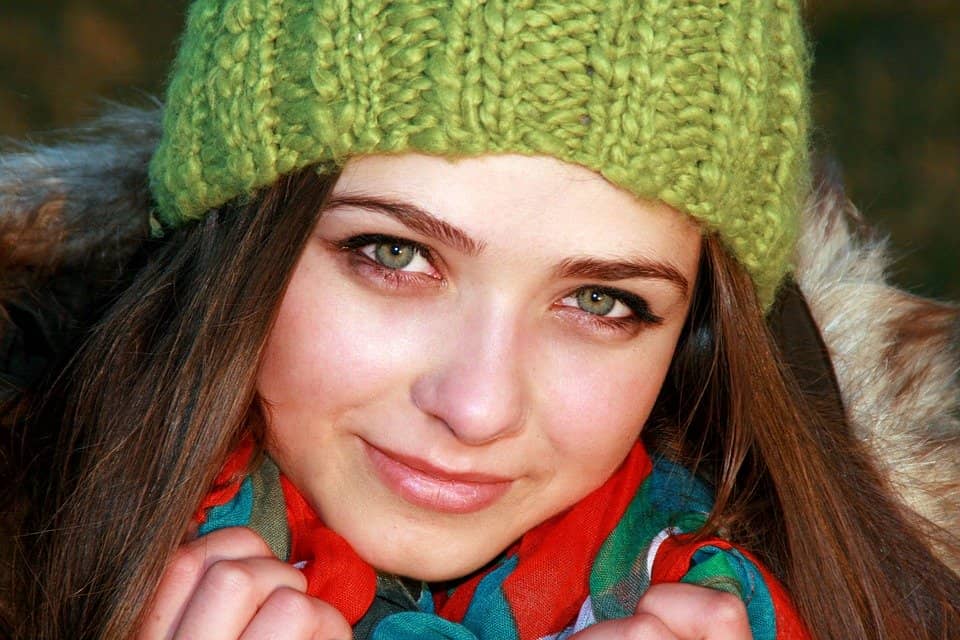 They're among the rarest people on earth
Did you know that the rarest hair colour on earth is red? It's because it's caused by a recessive gene that both parents need to carry for someone to be a redhead. And, some experts even say it's on the decline! So, redheads truly are rare. And, redheads with green eyes are even rarer. They have the second least-common hair and eye colour combination, second only to red hair and blue eyes! So, redheads who are blessed with beautiful green eyes truly are rare, unique, and of course, lucky! Who wouldn't want to date someone like that?
Their personalities are always amazing
It's an unfortunate fact of life that many redheads are used to being teased for their fiery hair colour. As a result, they're empathetic, kind to others, and aren't afraid to laugh at themselves! In fact, redheads with green eyes are never thought to be serious or uptight. Instead, the ladies have a reputation for being kind and caring to others, so if you're looking for someone to take care of you, how about a redhead with green eyes? And, the men are typically strong but with a sensitive side, which is what so many women dream of! So, what are you waiting for? Why not date a redhead with green eyes and find out about their amazing personalities for yourself?
Their hair doesn't go grey!
Next up in our facts about redheads with green eyes is this interesting information! Did you know that red hair doesn't turn grey? It fades out through shades of rose gold, eventually landing on a beautiful and unusual white shade! In fact, gingers are well-known to retain their beauty their whole lives. They look stunning at any age. If you're looking for a partner who's beauty never fades, you should definitely consider a stunning redhead!
People with red hair have more sex
We bet you didn't know this fact! But what's the basis for this conclusion? Well, a German researcher reckons that they have more sex because their unusual red hair makes them more attractive. Plus, he concludes that they have more sex both in and out of relationships. So, if you're dating a redhead with green eyes, you truly can count yourself lucky if this fact is true!
They can be found the world over
So, we know that redheads with green eyes are super rare. But having said this, their fiery hair colour can occur in any ethnicity! This means that there are beautiful ginger people that can be found all over the world. So, wherever you are, there's a chance of finding a gorgeous redheaded partner! There are higher concentrations in some European countries though, for example in Scotland and Ireland. Here, redheads make up 13% and 10% of the populations respectively. So, if you're truly set on finding your dream redhead, you might want to start hunting for beauties from those countries!
Famous redheads with green eyes are stunning, so they're in great company
Everyone loves a stunning celebrity redhead! And, some of the most gorgeous celebs with red hair are also blessed with green eyes. Here are some of our favourites:
Bryce Dallas Howard is probably most famous for her roles in the Jurrasic World saga, where she captivated audiences with her acting skills. However, her gorgeous natural red hair is also pretty captivating and goes so well with her green eyes.
Laura Prepon is best known these days for having jet black hair, like her famous character on Orange Is The New Black. But, did you know that the flaming red hair she sported on That 70s Show is her true natural colour? We think that it suits her so well, and looks great with her stunning green eyes.
Florence Welch has captivated the hearts of many with her stunning singing voice, and numerous chart hits. But, she's also pretty well known for her striking red hair. While she has admitted to dying it to make the shade brighter, her natural hair is still firmly auburn. We think it looks gorgeous with her pretty green eyes.
What do you think? Who is your favourite celebrity with green eyes and red hair? Whoever your dream redhead is, any redheads with green eyes are definitely in good company. And, part of the beauty of this hair and eye colour combination is that everyone with it has their own unique look. Who wouldn't want to date someone so beautiful and unique?
Now you know these facts about redheads with green eyes, how can you date them?
Have you got a thing for gorgeous redheads with green eyes? Convinced that you need to date one? If that's the case, we really don't blame you, they're among the most stunning people on earth! Here at Redhead Dates, we are passionate about one thing, which is matching redheads and redhead lovers together for the perfect match! We have countless REAL profiles from gingers and those who love them, so if you want to enter the world of redhead dating, you've definitely come to the right place. Here are just a few of the reasons why you should consider signing up and start meeting, chatting with, and dating redheads today:
Looking for a ginger flame that's close to home? We have so many people on our site, there's sure to be some near you! We pride ourselves on facilitating the perfect redhead match in your local area. So, get logging on and you never know who you might be able to meet on our dedicated site!
Start meeting people straight away! Our signup process is so quick and easy. And, once you're on the site, you can start browsing our range of profiles and get chatting to people as soon as possible. We have no unnecessary steps. We want to make it easy for you! So, what are you waiting for?
Whether you're looking for your ideal long-term partner, or just want to see the green-eyed redheads who are out there, it's up to you on our redhead dating site! A lot of our members are looking for something serious, so if this sounds like what you're looking for too, get joining! However, we do have other members who want to get to know and chat with a few people- there really is something for everyone when it comes to redhead dating on our site!
All of the profiles on our site are from REAL redheads and redhead lovers! They're not fake profiles and we monitor for spam to make sure that your experience with us is as authentic as possible! There really is nothing to lose by signing up- we have real men and women waiting for you to meet them!
Are you looking to broaden your horizons a bit? While we do have plenty of local people available, we also have profiles from all over the world! So, if you want to travel in search of love, or are looking for people a bit different to your usual locals, we can cater for that as well. Go on, what are you waiting for? With so many profiles from all over the country, it's likely that your perfect match is right here…
Want to try something new? Whether you're new to the ginger dating scene or have been dating redheads for a while, the real profiles on our site cater to everyone's tastes! We have people with all kinds of interests who are looking for their special person to get along with! We pride ourselves on offering something for everyone, with one thing in common- being a redhead or redhead lover!!
It's FREE to join! Redhead Dates is a free site, so if you want to sign up and start meeting your dream redheads with green eyes, without spending a single thing, this is the site for you! And, it's simple, quick, and easy- so there really is no reason not to sign up if you love redheads!
100% safe and secure. Finally, with our site, you don't have to worry about your information! You can meet and date redheads with absolutely no risk to your information's safety. What more reason to sign up and start your redhead dating journey today?
Did you enjoy these facts about redheads with green eyes? Want to date some of your own? Just click here to sign up today.