Six Hot Redhead Selfies For All The Ginger Lovers Out There!
When it comes to dating, everyone likes something a bit different. After all, we've all got a 'type'. This is usually based on hair colour, eye colour, personality, and more! And, so many people out there love ginger hair. In fact, it's so much of a trend that our dating site, Redhead Dates, is dedicated to bringing ginger lovers together. With only 2% of the population having red hair, finding a gorgeous redhead is rare, but oh so worth it! We've put together six hot redhead selfies to tempt you, showing you just what is out there when you start looking!
These six fiery ladies are hot and beautiful! They all have their own unique look, showing how each and every redhead is stunning in their own way. Want to see these sexy ladies in all of their redheaded glory? Keep on reading and pick a favourite- though be warned, it will be difficult!
Number One: Gorgeous Natural Curls
We absolutely love this lady and her stunning natural ginger curls, and we think you will too! She's finished off her amazing look with smoky eyeliner to compliment her gorgeous hazel eyes. Overall, this is one hot selfie that no ginger lover could possibly ignore! What do you think of her unique look with a bit of edge? We think she is a ten out of ten!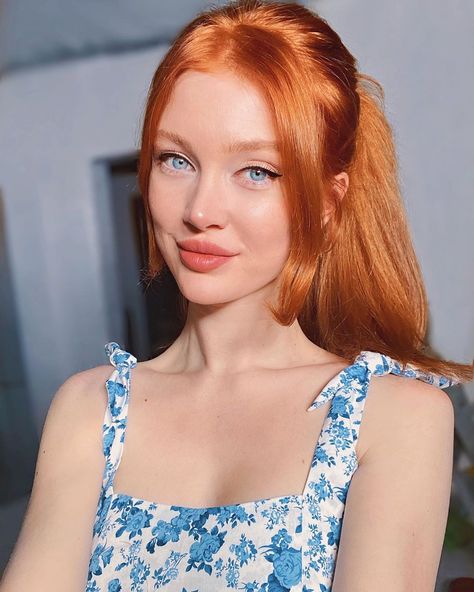 Number Two: Hot Redhead Selfies Don't Get Better Than This!
How gorgeous is this girl with her bright ginger hair, full lips, and piercing blue eyes? Did you know that gingers with blue eyes are the rarest hair colour and eye combination when it comes to redheads? So, not only is this lady stunning, she's rare as well! Plus, she knows how to dress to really compliment her amazing features and hair, so she's all-round gorgeous! Who would like to take her out on a date? We know that we would if her selfies are like this!
While ginger people may be known for their pale and beautiful complexions, did you also know that they're famed for living a healthier lifestyle than most? That's right, ginger people are more likely to be living healthy than the rest of the population. All the more reason to date them, we think!
Number Three: Naturally Hot Redhead Selfies Can't Be Beaten!
Wow- how stunning is this selfie? We love how this girl is embracing the natural look. Her beautiful ginger hair looks absolutely amazing paired with this natural makeup look. Plus, her simple black bikini hints that she absolutely loves the outdoors. If you're into your outdoor activities, we bet you'd love to meet up with this girl! Where would you take her? Perhaps to the beach, or on a hike? If you're looking for your perfect natural redhead beauty to share hot redhead selfies with, we recommend you sign up to Redhead Dates today- we promise you won't regret it!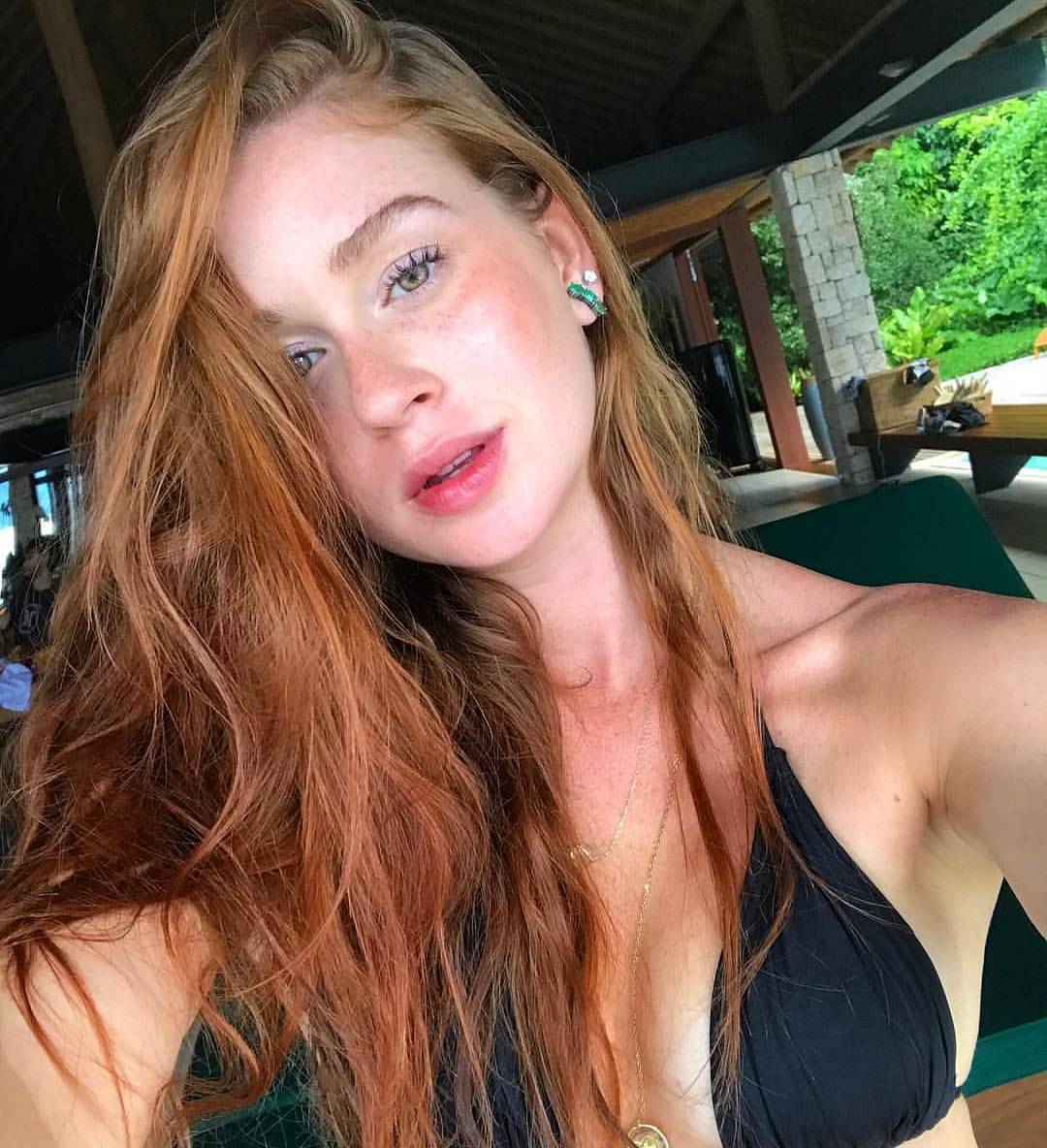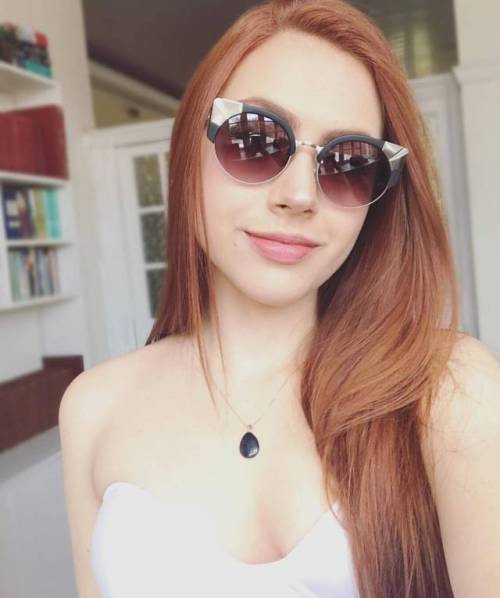 Number Four: Summer Selfies!
Now, this stunning ginger girl looks ready for the summer, with her sunkissed straight red hair and classy sunglasses. Which do you prefer on your redheads- straight hair or curly? We couldn't possibly decide! We like both of them on different girls. There are so many hot redhead selfies to choose from. The amazing thing about redheads is that they each pull off the ginger look in different ways, but they all do it so well! That's just one of the reasons why redhead dating is gaining in popularity. In fact, we have new people signing up to our site each and every day, so just think of the possibilities.
This girl has gorgeous pale skin, but did you know that ginger people can be from any ethnicity? That's right, you can find redheads all over the world! But, they are most commonly from European descent, and the highest percentage of redheads are found in Scotland and Ireland. In fact, in Scotland, a massive 13% of the population are redheads, and 10% in Ireland. Sounds like heaven for all ginger lovers!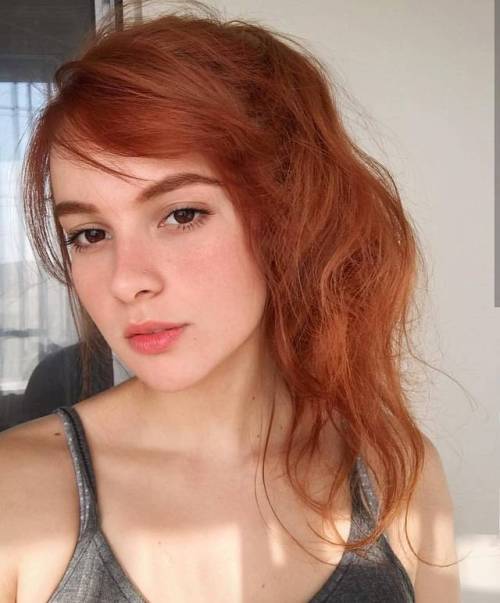 Number Five: Hair Up Or Down?
When it comes to ginger hair, there are so many ways to wear it, as demonstrated by all of these hot redhead selfies! We love how this girl has styled her hair, with a beautiful and fun curly ponytail. Do you prefer your redheaded ladies with their hair up or down? We think that's a tough one!
We also really love this girl's natural full eyebrows to frame her face, as well as her cute nose and natural full lips! What do you think? Her big brown eyes are also a hit and definitely compliment her wavy hair.
When it comes to hot redhead selfies, nobody knows more about them than celebrities! Aside from the naturally redheaded ones, so many have tried their hand at dye before, choosing every shade from Rihanna's fire engine red to something a bit more natural. What do you think about dyed ginger hair? Do you love it as much as natural strands, or think that it has nothing on the original? There are so many different shades of red hair out there, it can be really hard to pick a favourite!
Number Six: Edgy Hot Redhead Selfies Are Always Sexy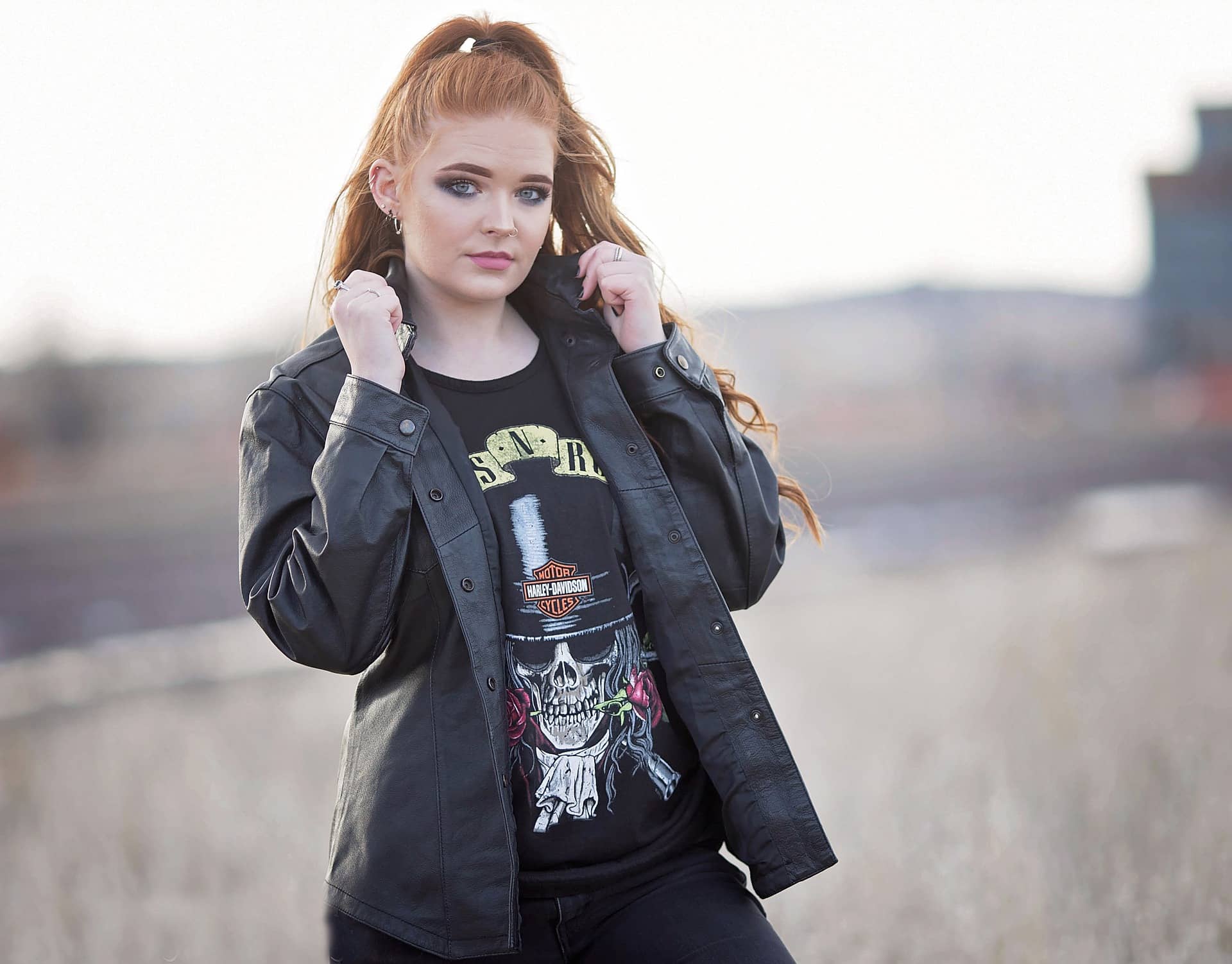 Take a look at this sassy ginger selfie! We absolutely love how this girl has styled her super-long ginger hair! And, she's made the whole look edgy with a tough leather jacket and a graphic tee. What's not to love? If you're into your edgy girls, we think you would love to date her! Plus, her light eyes make the look even more unique! And she's even got a nose ring, so if you love piercings we think you'd love her too.
Which has been your favourite of these hot redhead selfies? As you can see, there is so much variety when it comes to ginger dating, there truly is someone out there for everyone, no matter what your preferred tastes are. Now, if you can't get enough of stunning redheads, we have some more redhead facts for you to go along with these stunning selfies. Keep on reading to find out more about this rare hair colour and the people who are lucky enough to have it!
Ginger Facts
Why is red hair so rare?
Rarity usually increases demand, and that's no different with stunning red hair! Who doesn't want to date an amazing ginger lady or man? But why exactly is it so rare for people to have this hair colour naturally, with only around 2% of the world's population having it? Well, it all comes down to it being a recessive gene. This means that both of someone's parents must carry the gene for their hair to turn out red. But, you can carry the gene without having red hair yourself, which is why some people without ginger hair have kids that do!
Redheaded people need more anaesthetic
Ever had a procedure where you needed anaesthetic? Well did you know that people with red hair need on average 20% more to have the same effects? No one really knows why this is. It's just a strange fact of life that makes ginger people even more rare, unique and impressive!
Ginger people don't go grey
That's right! People with ginger hair don't end up grey like the rest of us. In fact, their hair will fade out to a stunning rose gold shade, before it finally turns white instead. Also, did you know that ginger hair is thicker than other hair colours? It also holds onto dye less well, making it hard for redheaded people to dye their hair without turning to bleach first. We say, don't do it! Ginger people should embrace their stunning natural colour and say no to hair dye. After all, so many people out there love ginger hair and look for it in a partner. Why would you want to cover it up?
Redheads have more sex!
Our final fact is possibly the best one! According to a German researcher, people who are lucky enough to have red hair are lucky in their sex lives, too. It's thought that red hair makes you generally more attractive, so more people want to try it on with you! And what's not to love about that? We told you that so many people out there love redheads!
So, now you've seen our six hot redhead selfies and red our ginger facts, do you want to find your perfect redhead partner of your own? Join the many who are signing up to Redhead Dates.com! We are here to help you find your perfect ginger partner, male or female. Or perhaps you're a redhead yourself looking for love? Join today and match with so many potential partners who are already in love with your hair colour!
Want to find out how to sign up? Just visit our homepage here. It's really quick and easy to do. And, once you've signed up for FREE, you can start chatting to redheads and redhead lovers from all over the country today. What are you waiting for? You never know who's out there that you could meet?